How to Build the Ultimate PC for Gaming
Daylon Furlough from UnScripted 360 tells you everything you need to know about how to construct your dream PC for gaming. Read the full article on iQ by Intel.
8 Ways To Demo Your Mothers' Day Devotion

Make sure to head on over to Intel's LifeScoop to check out their Top 8 Mother's Day Gift ideas featuring the VIZIO Thin+Light Touch PC. 

If your love for Mom knows no bounds, this is the product for her. The new 27-inch all-in-one elegantly combines a powerful PC with premium entertainment, a brilliant touchscreen display, and the Windows 8 experience.

Conveniently tap, swipe or pinch to jump between the Web, movies, shows and work with a stunning Full HD touchscreen display, 2.1 audio with SRS surround sound, remote control and dual HDMI inputs. 
How can an artist explore sound when she can't hear?
Christine Sun Kim is a visual and performance artist who is trying to 'unlearn' sound etiquette. As a deaf person, Christine has mostly experienced sound only through the reactions of others, who have exercised a form of control over it as hearing people who can dictate what constitutes acceptable uses of sound. 



Read more on Intel iQ about how Christine uses technology to enhance creativity and push the boundaries of her art.
How Twitter #Music Puts Music Discovery at Your Fingertips
iQ by Intel contributor, Kristin Houser of LA Music Blog takes a look at everything you need to know about the new Twitter #Music app. Read the full review on iQ. 


A Cyborg Wants To Advance The Human Condition With Tech
Meet Neil, the cyborg who hears color and wants you to be able to as well:




Read more about how Neil modified himself using Cyborg tech at iQ by Intel. 
Will Mad Men Emerge as the Most Social TV Show of 2013?
The season 6 premiere of Mad Men is just days away (April 7) and the Twittersphere is buzzing in anticipation about what Don Draper is up to since we last saw him. Considering last year's season premiere was one of the most social of 2012 — with 64,000 users leaving over 106,000 comments — it will be interesting to see how Sunday night compares in the social sphere.




Read the full story on Intel by iQ for more insights, tools and trends on how Mad Men and other TV shows are turning into a social media experience.
Can you hear me? Is that better? So anyway, the cell phone turns 40 today
The cellphone was first introduced on April. 3 1973 by this man, Martin Cooper. Weighing in a nearly two pounds – six times the weight of todays mobile phones – the Motorola DynaTac 8000x was affectionately nicknamed "the brick".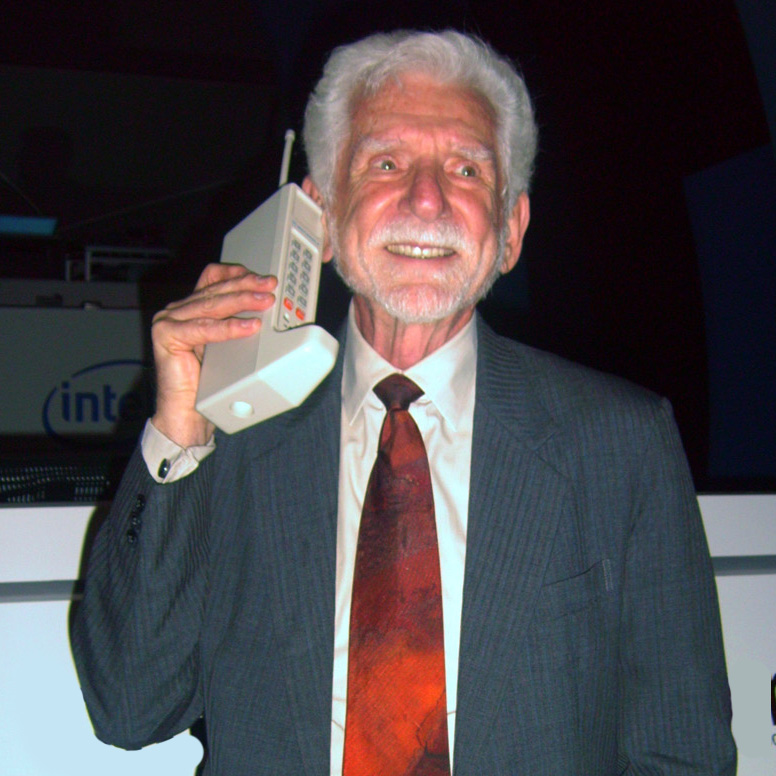 Photo: jchatoff.wordpress.com 

So today, on the 40th anniversary of its arrival, iQ by intel takes a look back at other famous phone moments throughout pop culture, from Zoolander microscopic device to the "Zach Morris Phone." Read the full post here.
If This is Your Idea of Gaming…

Via: certificationmap.com
…You may need to upgrade your PC!

In the latest iQ and BuzzFeed collaboration, we examine some fun-filled and nostalgic indicators that signal a much needed upgrade to your technology. Visit BuzzFeed to check out the 17 Telltale Signs You Need a New Computer.
And head to iQ by Intel for today and tomorrow's trends in tech and inspiration for your next device.